Wrangell-St. Elias National Park Vacation Packages and Tours
Visit Wrangell-St. Elias National Park | A Designated World Heritage Site in Alaska and Canada !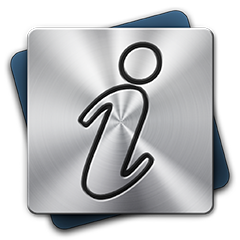 Even in a state like Alaska which is famous for its size, Wrangell-St. Elias National Park stands out. It is by far the largest of our national parks - almost six times the size of Yellowstone. You fly over it and see mountains beyond mountains, glaciers after glaciers, rivers upon rivers. You float a river and watch the moods and mountains change by the minute. As you walk the tundra, you find Dall's sheep and mountain goats grazing.Four major mountain ranges converge here: the volcanic Wrangells, the Alaska, the Chugach, and the St. Elias - tallest coastal mountains in the world. Together they contain 9 of the 16 highest peaks in the United States, 4 of them above 16,000 feet. There are more than 150 glaciers; one, the Malaspina, is larger than Rhode Island. In 1980 Wrangell-St. Elias and adjoining Kluane National Park Reserve in Canada, along with Glacier Bay NP and Tatshenshini in British Columbia, were designated a United Nations World Heritage site. Vast and rugged as it is, the park is not a fortress. Two roads lead into small communities, remnants of the gold- and copper-mining towns that thrived in the early days of the 20th century. Today not mining but the nearly limitless hiking, rafting, kayaking, and climbing opportunities beckon.

Accommodation
We offer a variety of hotels within the Kennicott and Mc.Carthy area, in Copper Center - gateway to the National Park - as well as remote all inclusive wilderness lodges in the backcountry of the Wrangell St Elias Mountain Range

---

Kennicott Glacier Lodge
McCarthy | Kennicott
2 Days +
McCarthy Lodge | Ma Johnson's Hotel
McCarthy | Kennicott
2 Days +
Copper River Princess Lodge
Copper Center
2 Days +
Sightseeing | Softadventure Tours
Our multi-day activity packages are professionally guided and are focusing on soft-adventures such as hiking, rafting, fishing and outdoor exploration within the remote backcountry of the Wrangell St Elias Mountains.

---

Sightseeing Tours
McCarthy | Kennicott
Day Tours
Copper River Rafting Tours
Chitina
6 Days +
Copper | Gulkana River Salmon Fishing
Chitina
Day Tours
Wrangell St. Elias National Park Hiking Tours
McCarthy | Kennicott
Day Tours

Details >>